Broadway Interiors Portfolio & Identity
Redesign of the identity of Dubai awarded interior design bureau and iconic F&B experience makers, Broadway Interiors. Recast of their online portfolio, implementing mobile gyroscope use and VR 360 visits on desktop to display their interior design jobs.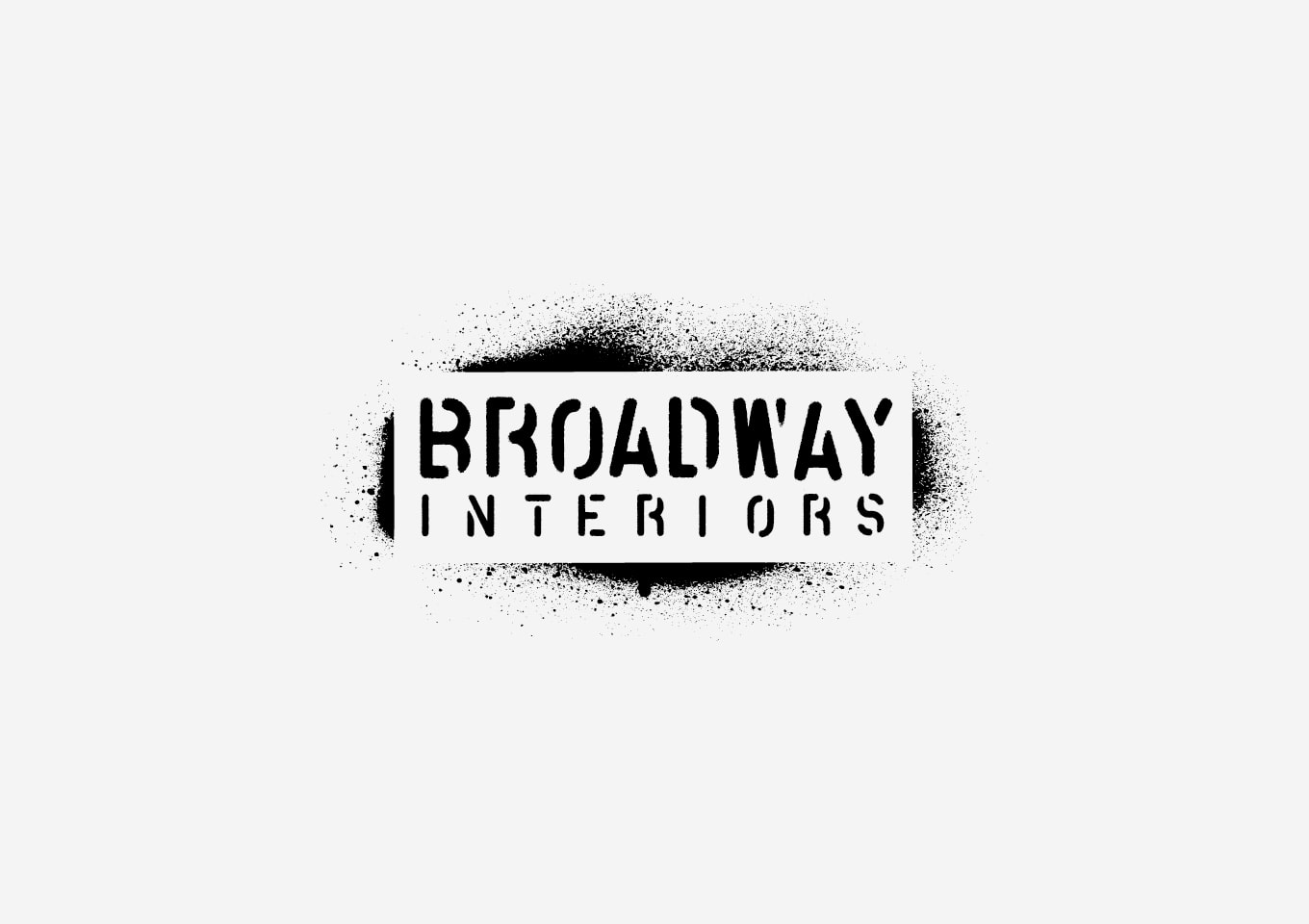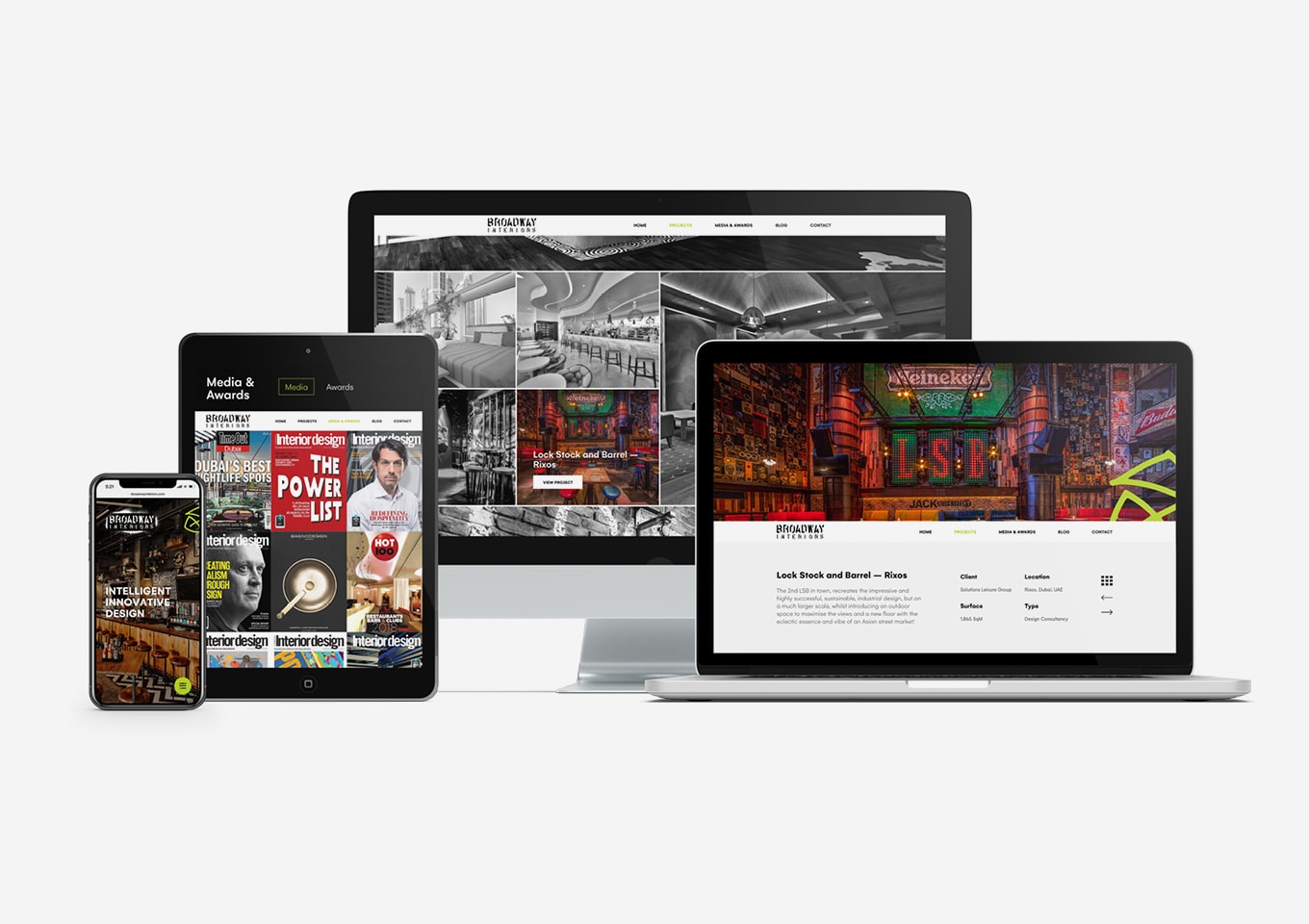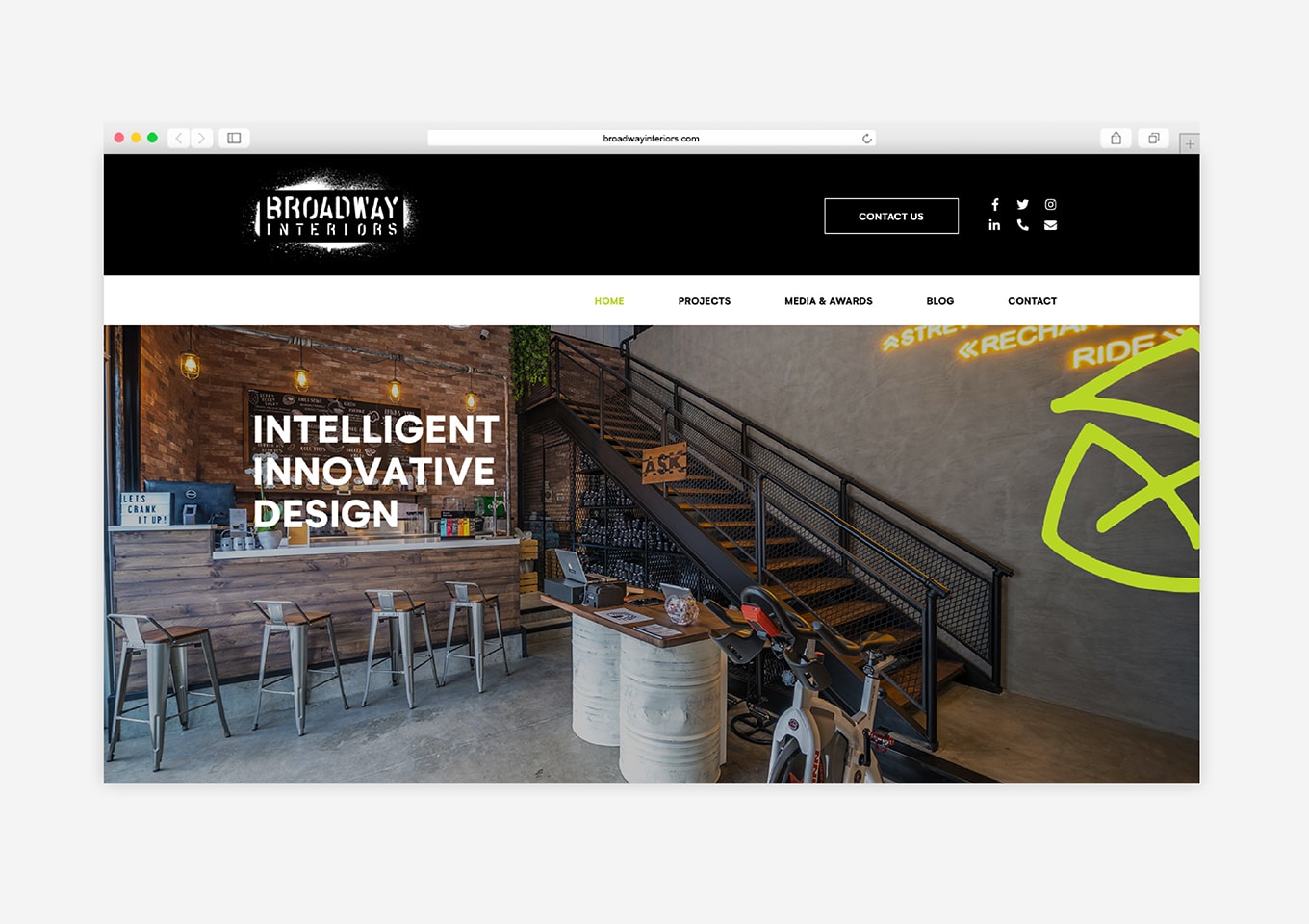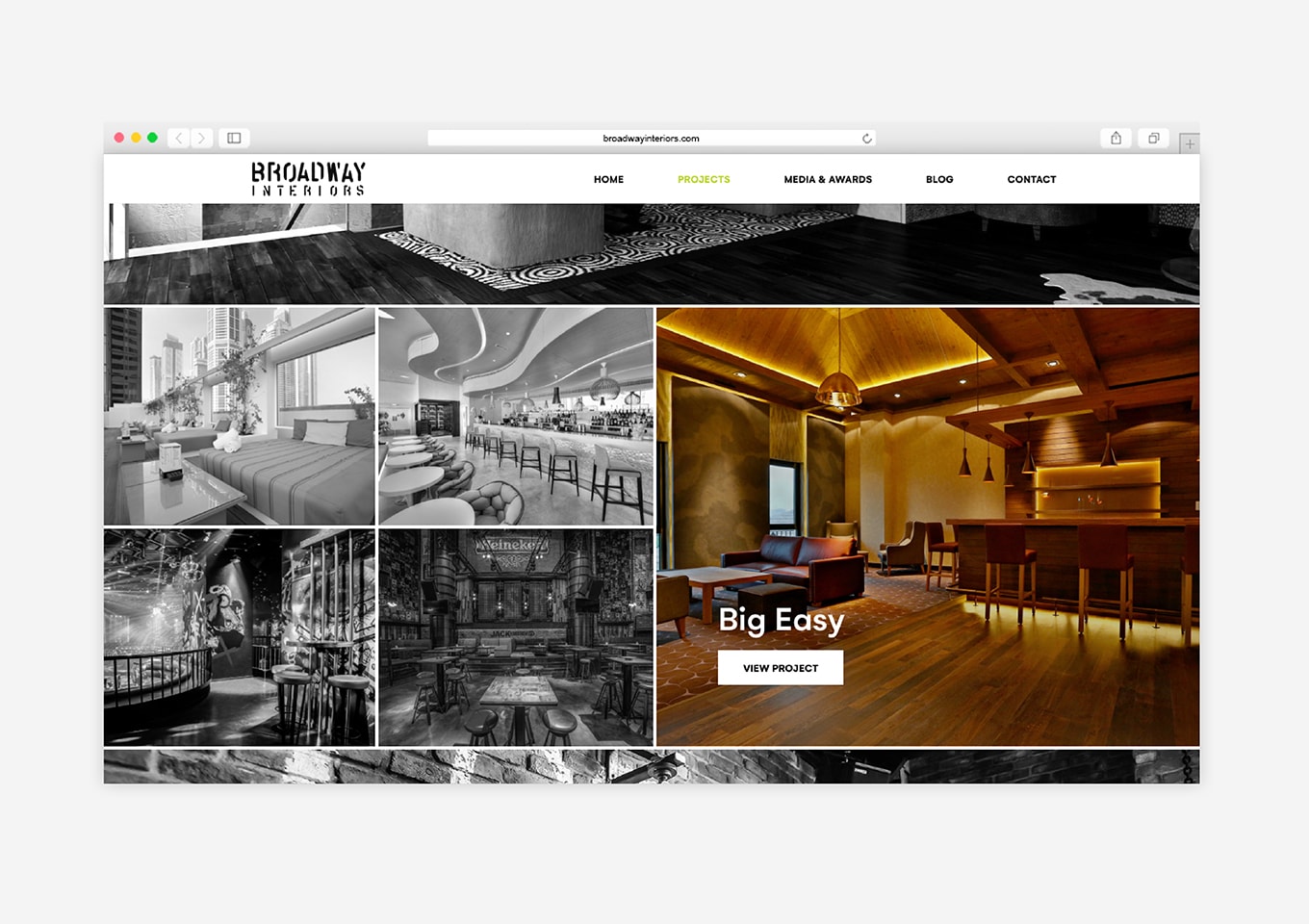 The client decided to go for the least "daring" UI amongst 3 presented options. Below are the two other experiences.
Quite the animation / transition, very dynamic option presented. Have to imagine images expanding and parallax text.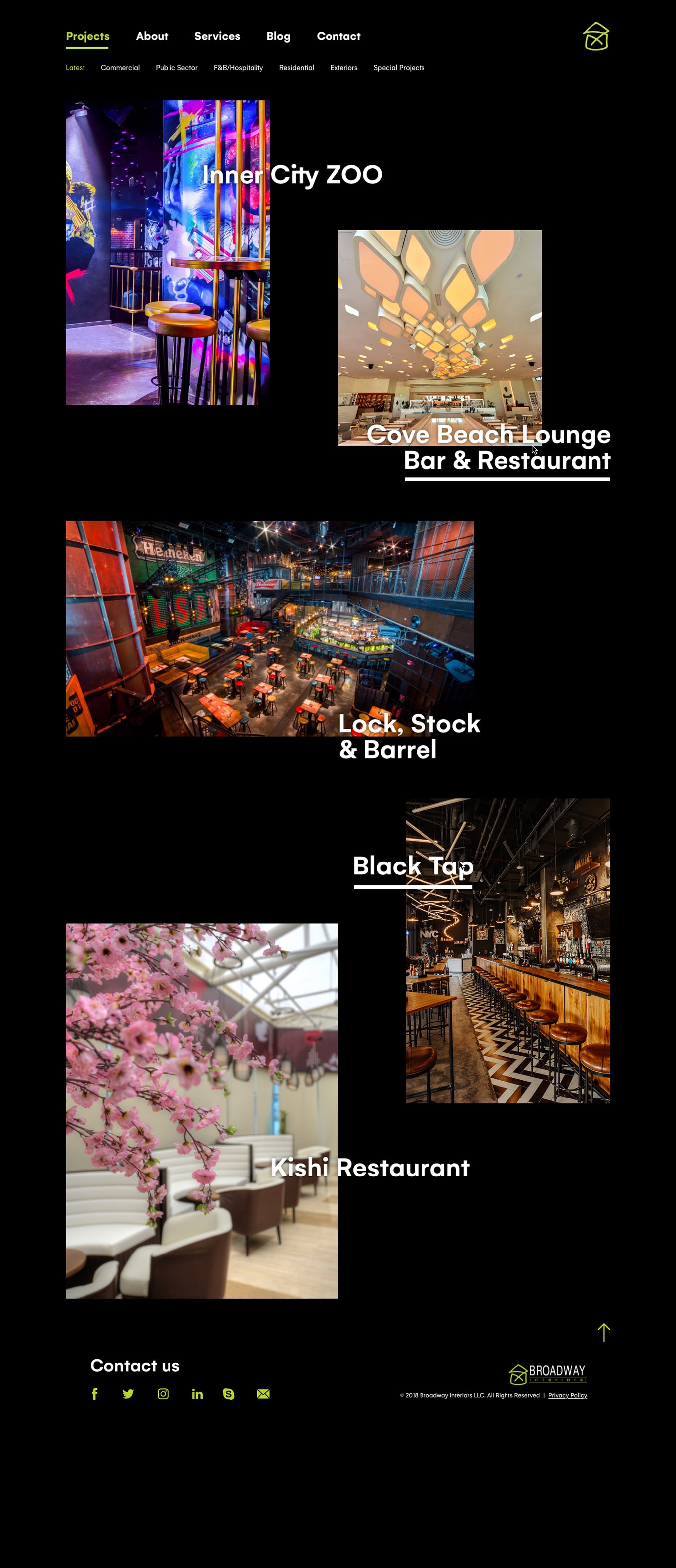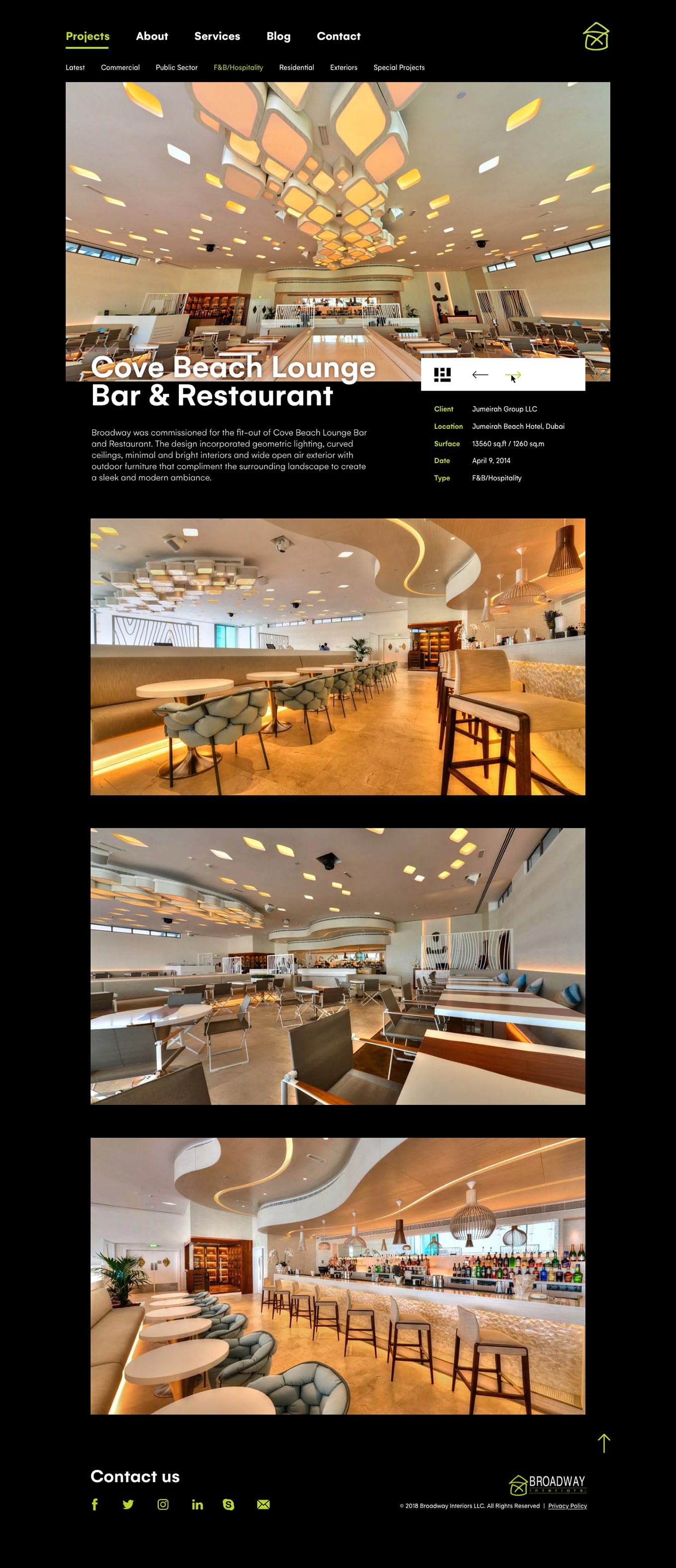 This minimalistic option allows the website to be browse through in its entirety only by scrolling down – which will actually scroll right. Obviously some clicks are needed to access the full information and details.